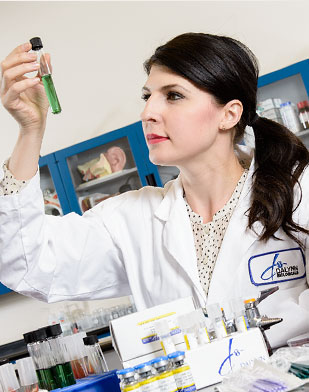 Our Company
Dalynn Biologicals is a 100% owned and operated Canadian company. We are proud of our Canadian heritage, and have been supplying clinical, industrial, environmental, veterinary, and institutional labs with culture media and microbiological supplies since 1985. If you don't see it in our catalogue please ask, we can custom formulate any product you don't see in our catalogue.
Quality Control
All culture media is tested according to CLSI standards, we can provide a Certificate of Analysis for each lot of media manufactured including lot number, expiry, and organisms with specific growth characteristics. Quality is in our culture and we offer a 100% replacement guarantee on all our products if problems should arise.
The following quality control procedures are documented in the preparation of our products:
water purity checks • pH of medium
autoclave performance
lot numbers and expiration dates
weighing and measuring
additive temperatures
amount produced
sterility and growth performance on finished product
Customer Service
Our outstanding customer service is what separates Dalynn Biologicals from other companies. Our customer service team is here to make sure that your order is right and delivered on time. Our technical services team can provide any technical help that you may need, whether it is literature about one of our products, or just a general inquiry, they are there to help.